Divorce and Family Law
Are you at the darkest time of your life?  Divorce and family law issues can be frightening.  Unlike most firms who just get people through the divorce, we help you permanently reduce conflict with the other party for a bright future for yourself and your children well beyond the case.
Explore Our Approach
Get In Touch
Family Law Dispute Resolution Without Divorce Court
Peaceful. Respectful. Safe.
Unlike other firms, we strive to provide you with options for your separation, divorce, child custody, child support or family law issue. We use family law services like mediation, online mediation, collaborative practice, neutral private settlement conferences, consulting, and family law agreements to help you transition your family in a way that is peaceful, respectful and safe.
You can also trust that we know what we are doing.  Whether you need help with a prenuptial agreement, custody issues, spousal support or child support, take some time to browse our website and get a sense of who we are. If our approach appeals to you, then give us a call to explore a fit. We are ready to help.
When you work with us, you will notice from the start that we practice family law differently than other firms. For example,
Our experienced attorneys and mediators specialize and practice exclusively in family law.
We use alternative dispute resolution options like mediation and collaborative divorce to help you resolve things in your separation without family court.
We uncover the human and emotional elements that are a part every case.
Your mediator or attorney will work with you to devise a divorce or separation plan and case management plan.
We listen deeply, every time.
We employ several different conflict management options and models to resolve your case such as mediation, collaborative divorce, consultation and neutral private settlement conferences.
Meet Our Experienced Divorce Mediators
If you are looking for a first-class divorce mediator, then you've come to the right place. Our San Diego divorce mediators, are extensively trained with more than four decades of combined experience.    Known as a premier San Diego divorce mediation center in the legal, financial and mental health communities, we know that all divorce cases have conflict and that a case won't settle until we get to the bottom of the emotional and the legal needs of the case.   That's why Weber Dispute Resolution faces conflict head-on instead of avoiding it like others. Working to get to the heart of the dispute, we help you find pathways to settlement.  You will feel our warmth, empathy, and humanity, which sets us apart.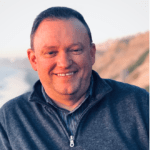 Shawn Weber, CLS-F*
Founder, Principal Mediator and Attorney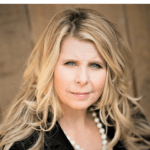 Elisa Kisselberg, CLS-F*
Mediator and Attorney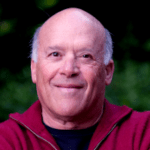 Scott Weiner, Esq., Ph.D.
Mediator, Psychologist and Attorney
*Certified as a Legal Specialist in Family Law (CLS-F) by the California State Bar Board of Legal Specialization.
With broad experience only in family law, we know that divorce is not just a legal process, it's a human experience.  As a result, we strive to make your contact with the legal system less confusing and painful.
Aside from the core question of WHETHER to divorce, we understand that the question of HOW to divorce is critical.  Because it is simply the most influential question, we start by having you answer "What Type of Family Law Process Do You Need to Experience?".   Whether you choose mediation, collaborative divorce or simple consultation, we help you develop a case plan, so you are clear on the steps, goals, and milestones to expect along the way. As a result, you will experience a high level of clarity and communication that will ease your mind and give you a sense of control which is not typically found in working with other firms.