Our Mediators
If you are looking for a first-class mediator, you've come to the right place. Our experienced San Diego mediators are extensively trained with more than four decades of combined experience.
get in touch
Masters of Conflict Resolution
Known as a premier San Diego mediation center in the legal, financial and mental health communities, our expert mediators know that all cases have conflict and that a case won't settle until we get to the bottom of the legal, financial and emotional needs of your case.   Weber Dispute Resolution faces your conflict head-on instead of avoiding it like others. Working to get to the heart of your dispute, we help you find pathways to settlement.  You will feel our warmth, empathy, and humanity, which sets us apart.
Shawn Weber, CLS-F*
Founder, Principal Mediator and Attorney
Family Law
As the founder of Weber Dispute Resolution, Shawn Weber is a San Diego divorce attorney who understands the human side of family law. His gifts as a peacemaker move people through emotional turmoil to successful negotiations. Shawn began mediating as a law student and is specifically trained in Divorce Mediation and Collaborative Practice. Certified by the State Bar of California Board of Legal Specialization as a Legal Specialist in Family Law, Shawn has built his reputation as a skilled mediator and negotiator with a success rate of 98%.
Shawn's efforts in dispute resolution are recognized throughout the state.  He served as President of the statewide organization Collaborative Practice California (CP Cal) from 2015 to 2016.  Additionally, Shawn was honored to receive the prestigious Eureka Award in 2015 for making "significant contributions and demonstrat[ing] an abiding dedication to establishing and sustaining Collaborative Practice in California." Shawn regularly serves as a Judge Pro Tem with the Mandatory Settlement Conference panel for the Superior Court of California, County of San Diego. 
Shawn continues his contribution to the Mediation and Collaborative Practice fields through speaking and training.  As a co-founder of the nationally prominent mediation training company, Family Resolution Institute, Shawn provides basic and advanced training to mediators from around the country and has provided divorce mediation training to JAGs with the United States Marine Corp for the past two years. 
For more than 21 years, Shawn has worked exclusively in the area of family law.  Shawn uses great skill to resolve difficult divorce, alimony, child support, custody, and visitation issues in a non-threatening and confidential environment. Shawn specializes in helping clients reach agreements and avoid the heartache and stress of court using practical guidance and creative solutions to achieve a win-win.  Listening deeply to his clients, Shawn is a warm, genuine, empathic and compassionate person.  Clients can trust they will be heard, understood, mentored and guided. 
Shawn in the Media
Visit our Newsroom to review Shawn's many media appearances over the years.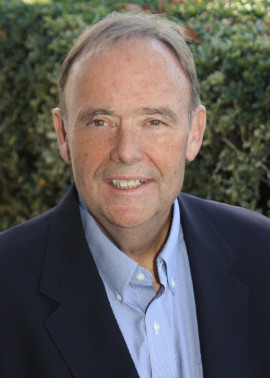 Robert Flynn, J.D.
Mediator and Attorney
Business and Civil
Attorney Robert H. Flynn has been providing mediation and arbitration services to lawyers and clients for nearly 20 years.  Bob brings more than 40 years of trial experience in Massachusetts representing insurers and claimants in real estate, construction, professional, employment, tort and insurance cases since 1973.  Bringing his substantial trial experience to every negotiation, Bob's keys to guiding parties to settlement include practicality from the courtroom and a skill at listening and finding consensus. 
AV rated Martindale Hubbell
Super Lawyer Designation 2011- 2018
Perfect 10 rating AVVO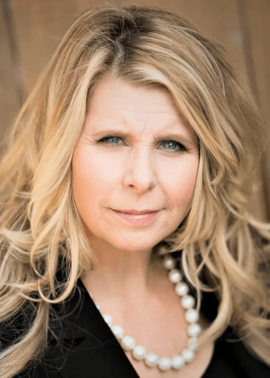 Elisa Kisselberg, CLS-F*
Mediator and Attorney
Family Law
An attorney and divorce mediator certified by the State Bar of California Board of Legal Specialization as a Specialist in Family Law, Elisa Kisselberg specializes in helping families who may be dealing with complex parenting issues. Whether your case involves high assets and complex business valuations or is less complex financially, Elisa is skilled and experienced at moving the case forward. Elisa is especially skilled and experienced with families who may be navigating special needs of either the parent(s) or the children, and has worked with professional athletes, musicians, artists, composers and authors. In the past 16 years Elisa has litigated many diverse family law matters. An experienced mediator, she has represented and consulted clients in mediation and collaborative divorce matters. Now retired from litigation, Elisa is committed to working with families utilizing all of her life's experience and expertise to find healthy solutions on the path of peacemaking. Elisa offers in person and online mediation.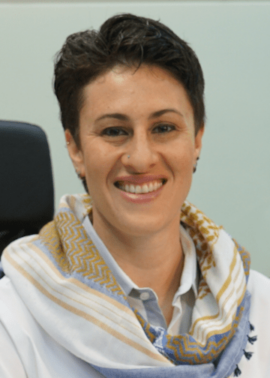 Kamela Love, J.D.
Mediator and Transformational Coach

Trusts, Estates and Elder Care
Kamela Love practices with a commitment to guide her clients to identify their life purpose and then integrate that legacy into their lives in a way that makes a lasting difference. As an experienced communication and relationship coach, healer, and spiritual counselor, Kamela integrates these skills with her legal training to provide a holistic approach to Trusts, Estates, and Elder Care Mediation. She has a special knack for supporting clients through conversations with family members regarding end of life care, mental incapacity, and inheritance disputes.
As a pioneer of the Collaborative Trust & Estates field, she worked on interdisciplinary teams with other Attorneys, licensed Mental Health and Eldercare Professionals, and Certified Financial Planners to help clients solve family disputes outside of court in a supportive, loving environment.
Kamela loves sailing, scuba diving, salsa dancing, camping, and traveling to as many foreign destinations as possible. Kamela practices mindfulness and wholeheartedly believes in work-life balance. She makes sure to visit her parents on a regular basis and maintains positive relationships with all of her family members.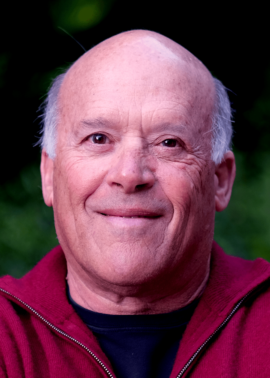 Scott Weiner, Ph.D., J.D.
Psychologist, Mediator

Family Law
As a therapist, mediator, and collaborative communications coach with a long career in psychotherapy, Scott gets people.  His legal education helps him understand the legal complexities of your case.
Scott's down to earth demeanor coupled with his mildly irreverent humor endears him to clients to cut through the stickiness in difficult conflicts.  His warmth, intelligent interaction, and profound ability to listen and reframe sets him apart from other mediators.  
His understanding of human emotions as a psychologist together with his legal education makes him an invaluable "double threat" in any negotiation.
Scott's hobbies include cooking, photography and hang gliding.
*Dr. Weiner's license with the California State Bar is currently inactive.
What are you waiting for?
Let us help you find a pathway forward.